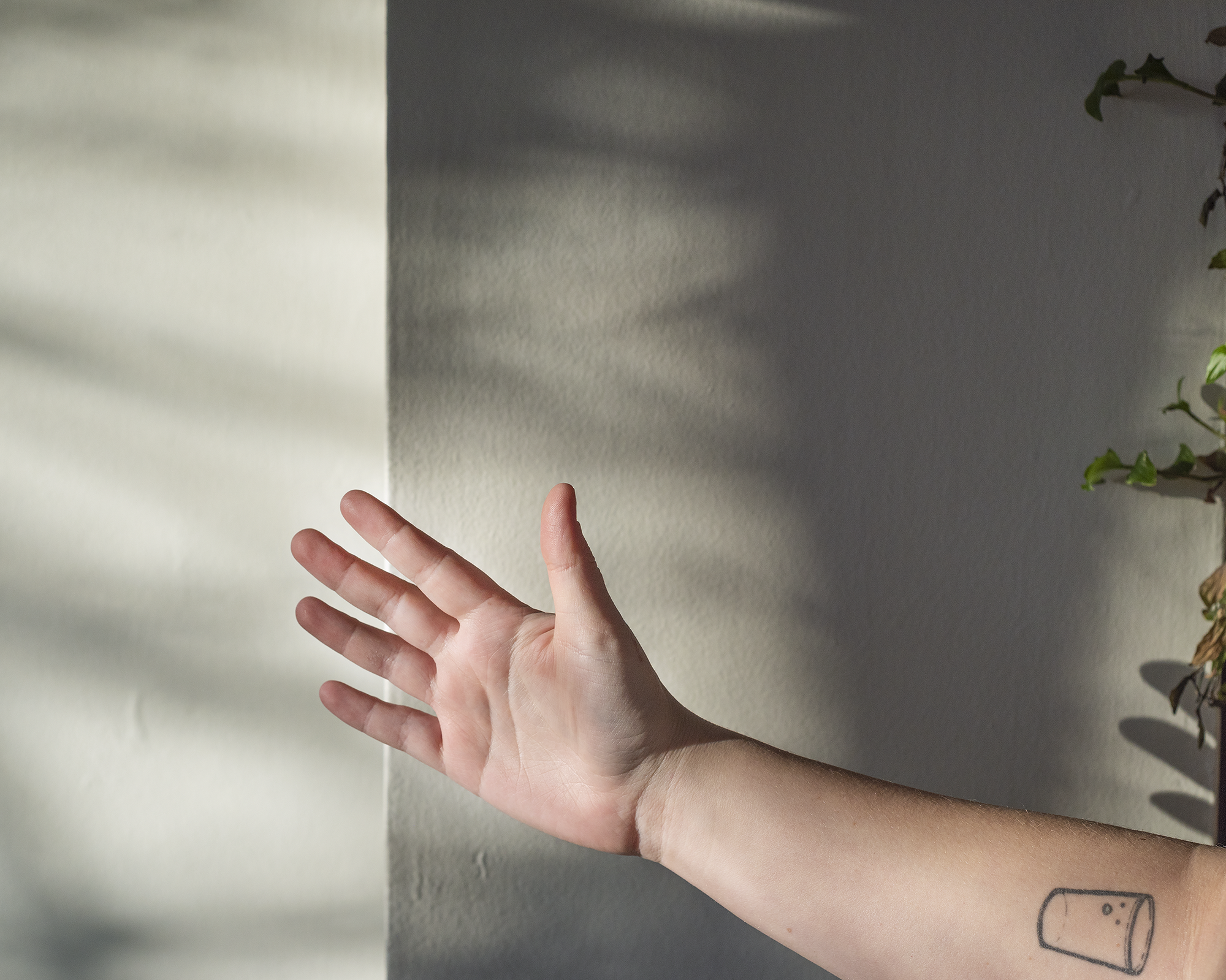 Towards the Light
2021
Inkjet prints mounted on alupanel

Contact for Pricing
The selected works center around the experience of seclusion and observation within domestic space. Through self-portraiture and still life, I utilize the medium as a tool to process and grasp my fixed, yet constantly shifting experience of isolation.
These images are records of timelessness experienced when forced to be solely by oneself. I also often turn towards the light and space around myself, observing the passage of time through the quality and space light occupies and the changes it brings. During this time, I act as a voyeur within my confinement as a practice of self care and creative exploration.
---


Brittany Newlove is a Toronto-based artist. Her work is primarily lens-based and she works in photography, video, installation and sculpture. Brittany's work is driven by personal narrative, interpersonal relationship development, and identity. She often uses herself as a subject and is interested in the relationship between self, object and gesture within the domestic space.


---
Brittany Newlove will be exhibiting as part of the
Diapause
group show May 17 - 31.
WEBSITE NAVIGATION GUIDE
Bottom right of every webpage is an Accessibility Widget that can alter the webpages as needed.
Top right of every webpage is the Menu button.
All links are highlighted in the colours
purple
,
green
, and
peach
.
Images in the Annual Juried Show and Event Series pages are also links.
All other images can be clicked/tapped to get a closer look in image view. Clicking or tapping again will zoom into the image.
Click/tap outside the image to exit the image view.




Back to workmanarts.com