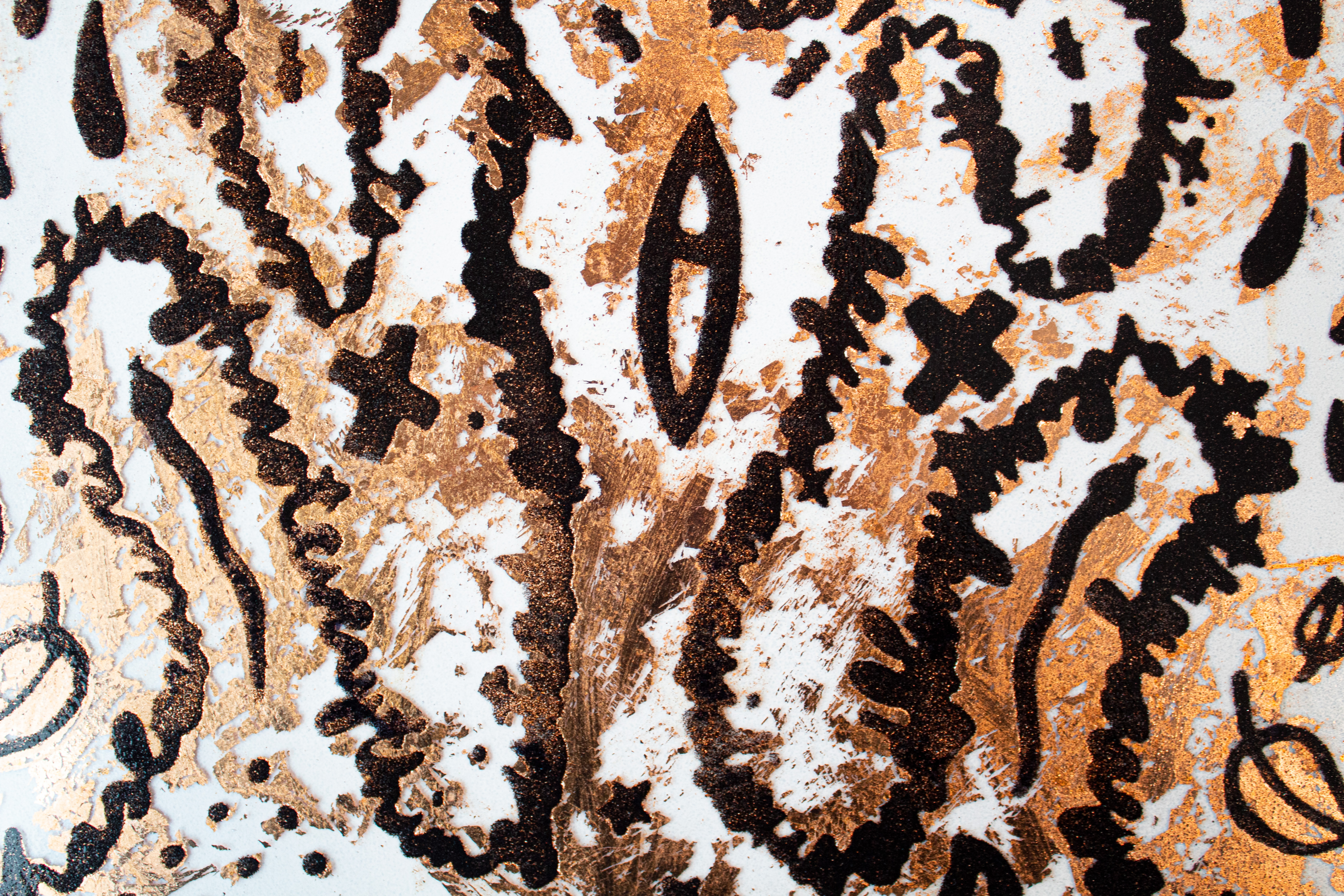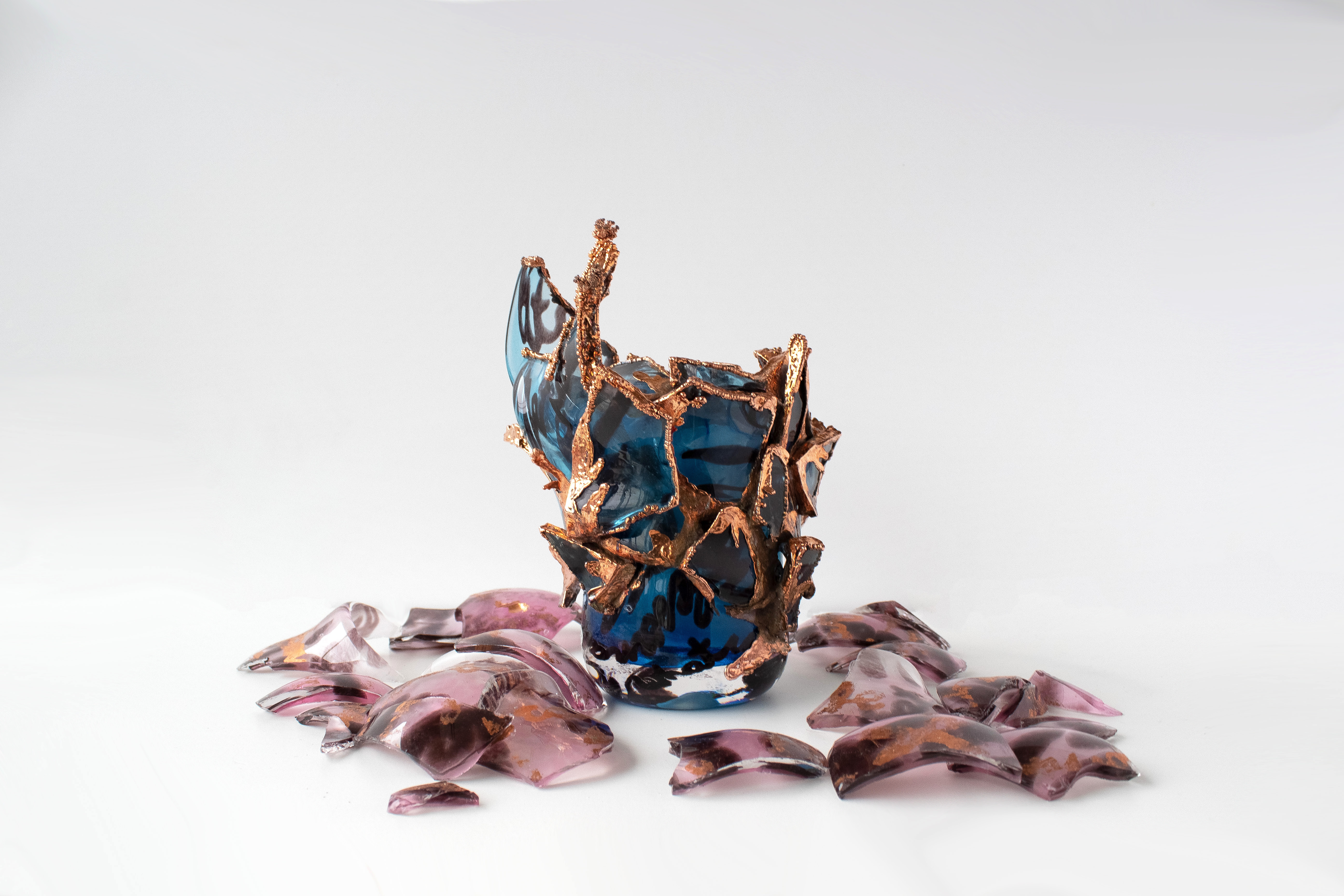 maybe i was here before, maybe this is where i'm going (nothing is ever truly static, anyway)
Blown soft glass, powder printed glass panels
2022
10" x 24" panels, 10" x 6" vessel
$1200

BUY



Maybe I was here before, maybe this is where I'm going is an installation in three parts, consisting of a series of vessels and a triptych of hanging panels. The pieces begin as free writings on specific events and broader circumstances across time, which are subsequently distilled into drawings and symbols. The drawings are then incorporated into the glass in several layers, using a variety of techniques to imbue thoughts and feelings into the work. The panels, representing times past, are a monument to what has come before and are fixed, as it has been written. The vessels, representing the present and that which has yet to come, serve a further purpose. Repeated meditations are whispered into the vessels before they are broken, ritualistically, to let go of what they symbolically contain.

We do not stand still; we are always moving, sometimes forward and sometimes backward.

(nothing is ever truly static, anyway)



---

Most recently working with glass, on paper, and in performance, Coley is constantly creating in Tkaronto. Their work is heavily experimental and process-oriented, and examines perceived dichotomies, the space between, and life on the periphery. Coley is currently studying Craft & Design at Sheridan College, specializing in glass.

Artist Instagram: @coley.makes
---
Coley will be exhibiting as part of the
Diapause
group show May 17 - 31.
WEBSITE NAVIGATION GUIDE
Bottom right of every webpage is an Accessibility Widget that can alter the webpages as needed.
Top right of every webpage is the Menu button.
All links are highlighted in the colours
purple
,
green
, and
peach
.
Images in the Annual Juried Show and Event Series pages are also links.
All other images can be clicked/tapped to get a closer look in image view. Clicking or tapping again will zoom into the image.
Click/tap outside the image to exit the image view.




Back to workmanarts.com