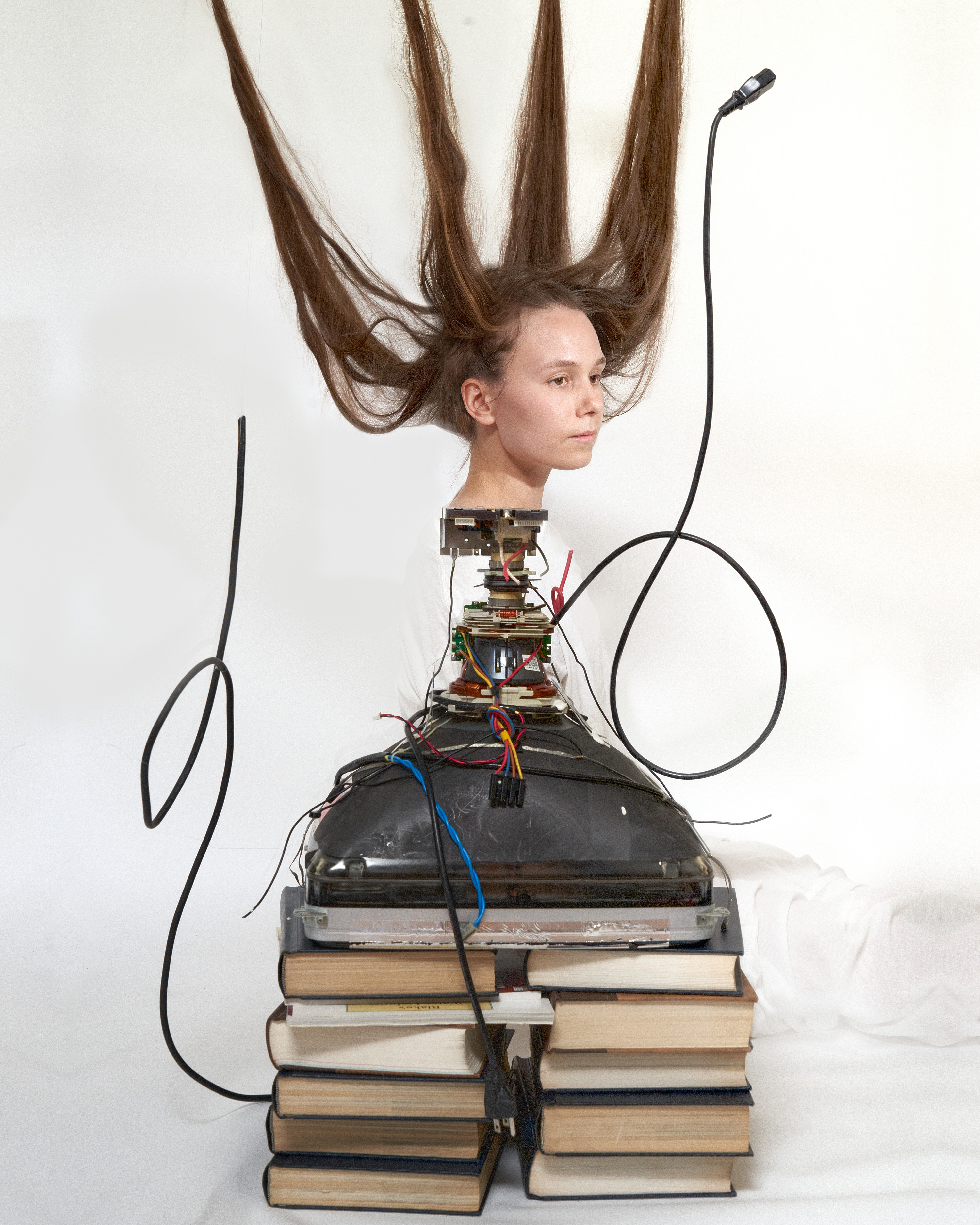 1995 Computer
Photography, archival pigment print
2021
20x16 ed10
Contact for Pricing
Exhibiting in the gallery April 15-28
Rose
Photography, archival pigment print
2021
Contact for Pricing
Online only
---


Statement

'1995 Computer' is part of a series of daily photographs taken during COVID lockdowns. The computer monitor, stripped of its plastic shell, was built in the same era I was born in.

'Rose' is a visual exploration of how insects and plants adapt and work together to survive despite widespread habitat destruction and climate change.

Bio


Sage Szkabarnicki-Stuart is a 26-year old lens-based artist living in Ontario. Her work explores concepts of 'home' and belonging from an ecological and fantastical perspective. Through her photographs, Sage invites the viewer to reflect on their own relationships with objects or rituals that are tied to their identity.



Artist Website:
sageszk.myportfolio.com/
---
WEBSITE NAVIGATION GUIDE
Bottom right of every webpage is an Accessibility Widget that can alter the webpages as needed.
Top right of every webpage is the Menu button.
All links are highlighted in the colours
purple
,
green
, and
peach
.
Images in the Annual Juried Show and Event Series pages are also links.
All other images can be clicked/tapped to get a closer look in image view. Clicking or tapping again will zoom into the image.
Click/tap outside the image to exit the image view.




Back to workmanarts.com